6 Benefits of Product QR Codes on Packaging
To be a competitive brand, you must be innovative in how you design and market your product. This goal is achievable when you utilize digital technology, including QR codes in your packaging design as an alternative to the usual 2D barcodes. QR codes offer additional functionality and allow you to be creative in executing your marketing ideas. Read on to learn how helpful QR codes on your packaging can be.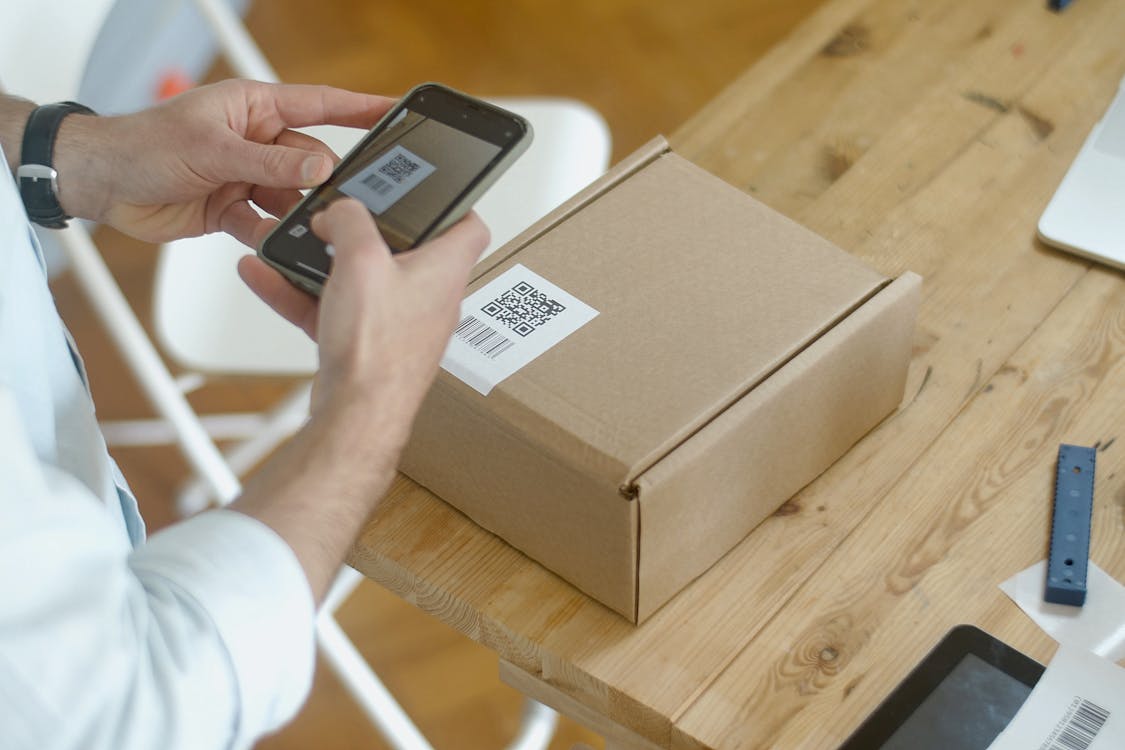 QR codes encourage consumers to interact with your packaging

Reaching consumers directly via product packaging was once an unfamiliar practice for mainstream usage, but that's no longer the case today. The highly versatile technology behind QR codes enables you to elevate your custom packaging with interactive elements or media.

An interactive product QR code can contain varied content types, such as audio and video, polls, contests, and forms. These functionalities allow you to easily engage in meaningful conversations with your customers about your business or a product they recently purchased.

For example, you can create a video for product demonstrations, facilitate account signups, or encourage customers to submit feedback through a URL encoded in your QR code.
QR codes create a measurable data source for packaging-based marketing campaigns

Marketing is a data-driven discipline, which is why companies spend a great deal of time and effort to obtain and analyze key metrics from every campaign.

By using QR codes, you can collect relevant data in marketing through packaging. When a customer scans your packaging, you can determine their location or the type of device and operating system they're using. QR code software can also help you track the promotions consumers are most interested in based on the number of scans. For instance, you can create a more immersive customer experience by incorporating targeted promotions in the form of instant redeemable coupons (IRCs). 

These insights about customer profiles, behavior, and preferences give your brand marketing team a clearer picture of where or how to optimize your strategies for growing your product sales.


QR codes can connect your online and offline sales efforts

Brands must have an online presence in today's digital era, but that doesn't mean abandoning customers who are more comfortable using non-digital communication channels.

There should be a seamless integration between online and offline sales to help you maximize revenue. Printed QR codes on primary packaging satisfy both of these requirements.

Any vital information about your product that you want potential customers to see goes directly into your packaging labels. Other details that won't fit on the packaging can be accessible on your website or social media pages when they scan the code.



Customers don't even need to keep searching where to find more information about your product since scanning your packaging QR code takes them directly to a specific page.
QR codes can serve as a shortcut for customers to reach your brand

A contact form portal is one of the most common uses of QR codes. When you have a QR code containing your contact information, the person holding your packaging can scan the code and instantly reach your messaging system or business phone. There's no need for a customer to write down your email address or phone number and possibly get it wrong and create unnecessary frustration.

The same scenario also applies to people trying to locate your business office or store while driving in their car. Instead of launching Google Maps or navigation apps and entering the details of your office location, they can place their phone in front of your packaging QR code to receive driving directions.


QR codes create a smart way to package your products

QR codes can complement your smart packaging initiatives. Whether you want to provide customers with detailed product manuals or allow them to trace the production of your goods, you can do so by including a QR code on your packaging.

By being generous with the information you share, customers are more likely to choose your product over your competitors. This technique can ultimately help to improve your product's market value.

Besides educating consumers about your products, smart packaging solutions with QR codes also have valuable applications in warehouse inventory and shipping. You'll receive updated information about the status or condition of your products at any stage of the distribution process and communicate these updates to your customers.
QR codes let you update your business information in real time

Dynamic QR codes allow you to edit the URL of your codes at any point, even when your packaging is already in the final printed form. These codes can be beneficial today amidst the pandemic. If you need to change your business hours on short notice, all you need to do is edit the link of your QR code with the new information you want to share with your community.

Once you've done that, every scan of your product packaging will reflect the same information and allow your customers to plan their visit to your physical store without compromising their health and safety.
Do More with QR Codes
Product packaging is a significant consideration for today's consumers. The more innovative and functional the packaging is, the more they value the product and the company responsible for it. You can add these dimensions to your sales, marketing, and customer service efforts by incorporating QR codes on product packaging.
Learn more about the QR code packaging options ideal for your business from Meyers. We'll bring your smart packaging vision to life through professional printing solutions. Contact a printing expert now!