Meyers is a global industry leader, known for our expertise in crafting sustainable carton packaging, pressure sensitive labels, and display solutions.
Whether consumers get your product in a retail location or online, your packaging is often the most recognizable part of your brand. Meyers has been serving the world's top brands for decades, meticulously printing a wide variety of materials that connect consumers to your products, including product packaging.
Meyers goes well beyond producing simple folding cartons, instead creating high-quality specialty folding cartons & corrugate packaging through digital or traditional lithographic printing processes.
Product packaging is a critical item in your supply chain, and you can trust Meyers to ensure all aspects of your branding are beautifully and consistently represented while delivering fast production timelines.
Meyers is a family business building long-lasting relationships with amazing brands, so you can rest easy knowing the integrity of your packaging will never be sacrificed for short-term profits or due to transnational relationships.
Your brand is your promise, which is why it is so important that your product labels be both eye-catching and flawlessly executed. Since 1962, Meyers has met some of the most challenging brand requirements in the business to help clients effectively communicate who they are. Read more about our custom prime labels.
Our unique label manufacturing capabilities, proven reliability, package engineering, flexibility, and unwavering commitment to efficiency make us an exceptional branding collaborator. If needed, we can produce durable labels that withstand extreme temperatures, shipping, storage, or extensive user handling.
We also provide label application services that can be seamlessly implemented in our clients' plants, causing minimal disruption to normal manufacturing routines.
This enables us to integrate into our customers' systems without expensive upgrades or downtime.
Our talented and experienced design team brings imagination to life with custom 3D displays that are easy to assemble and cost-effective.
We work with a broad range of materials from corrugate to wood, metal, acrylic, glass, and more. Our engaging displays can feature lights, motion, sound, and extra-special finishing touches such as glitter and mixed materials.
To speed up production and delivery, all our prototyping is done in-house. In addition to custom work, Meyers also offers pre-engineered displays, a modular and cost-effective option for point-of-sale.
Brands come to life through on-pack, in-pack, and shelf promotional programs. We are experts at designing and manufacturing visually appealing coupons, games, and paper premiums.
Our large production scale, world-class security measures, award-winning design, and in-house engineering enable us to keep costs low, maintain rapid speed to market, and create promotions that improve brand recognition and outperform the competition in the marketplace. Further, with over 10 years of experience generating, authenticating, and tracking proprietary codes, Meyers protects our clients' collateral with the best-in-class code integrity network and database management.
Our proven code generation and track-and-trace systems provide consistent and secure code management and tracking for your peace of mind.
Every year, Meyers produces millions of functional parts for medical and electronic devices. Through our unique design process, we can make components that are thinner, stronger, less expensive, and more conducive to our customers' processes than other manufacturers.
Our converting capabilities include die cutting, finishing, laminating, slitting, RFID converting, conductive ink printing, and more. We're well-versed in Six Sigma, cGMPs, and ISO procedures and produce our converting solutions with world-class manufacturing technologies.
In addition, our in-depth knowledge of converting materials and processes ensures the end product meets or exceeds your highest expectations.
Sometimes, size really does matter.
For instance, our large-format KBA Rapida 205 six-color press with coater and UV capabilities is the world's largest in-store signage and display printer. It efficiently prints high-quality sheets up to 81″ x 59″. Moreover, our INCA X3 wide-format UV flatbed printer, with over 200,000 inkjets, delivers top-notch, high-speed digital printing on materials up to 126″ x 63″.
Why does this matter? Because being able to print bigger brings your brand to life at retail on large, complex projects, including displays that require wrap-around imagery.
Meyers' in-house creative team, as retail marketing experts with a wealth of experience, collaborates with clients to turn their visions into reality.
Our imagination, resourcefulness, and collaborative approach lead to superior designs that stand out in the market, whether starting from square one or with a fully developed concept.
With your input inspiring us, we conceptualize, design, and engineer two- and three-dimensional pieces that withstand the harshest settings while remaining cost-effective.
Additionally, Meyers' life-like prototypes help our clients quickly and efficiently explore their design options. We remove any guesswork and enable clients to go to market with a clear understanding of how their products will look, feel, and perform.
CREATIVE SERVICES
PRODUCTION ART & CONCEPTS
STRUCTURAL ENGINEERING & DESIGN
PROTOTYPING
PRODUCT DEVELOPMENT
We know how important it is to have standout labels that capture your brand's personality. That's why our in-house design team at Meyers offers top-notch creative label design services that help turn your plans into a reality.
Whether you're starting from scratch or have a fully formed concept, we're all about teaming up with you to create designs that truly stand out in the retail environment.
With your vision, we get inspired to create custom labels that make your products shine. We achieve this by designing impactful, creative, and strong labels— all while keeping costs down.
We take the guesswork out of the project and help our clients confidently bring their product to market, knowing exactly how it will look, feel, and perform on retail shelves!
RFID Labels
The Meyers' team brings RFID experts with extensive knowledge on RFID technology.
We have nearly 20 years of experience in labels and cards with RFID technology. We have the capabilities to create custom, and embedded RFID product labels. Including a variety of adhesives.
We know the challenges that CPG brand face implementing RFID technology. Including the requirements from Walmart. We will work with you to develop custom solutions to seamlessly fit with your branding.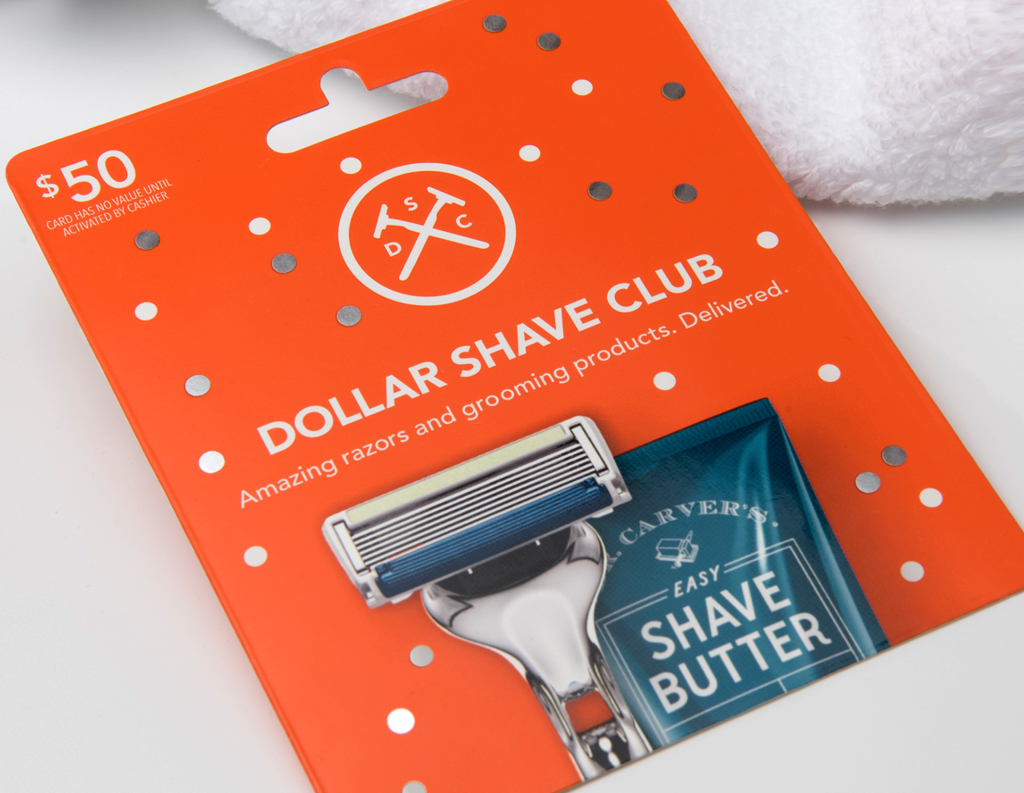 Our expertise in data management and live, high-value codes led us to enter the card business over a decade ago.
Today, Meyers offers a comprehensive range of services, including design, pre-press, data management, print production, encoding, personalized packaging, fulfillment, and distribution of cards and card packaging. We tailor our services to meet your most stringent requirements.
Our industry-leading technology excels in inkjet or screen printing, magstripe encoding, Radio Frequency Identification (RFID), and Near Field Communications (NFC), ensuring the highest level of performance. Meyers' folded cards, card carriers, and patented Reveal® and Lock It® cards not only provide ample space for content but also prevent code theft and fraud.
Partner with us to transform the appearance of your stores with our specialized point-of-purchase materials designed to highlight your in-store promotions.
We offer a wide range of stocked and custom print solutions including labels, card stocks, shelf tags, large format, and other specialty items that help your store stand out from the competition.
Meyers designs impactful custom print solutions for placement throughout your store. We can add your company's logo, in-store promotions, or other special designs to cardstock or labels, creating a distinctive look. Our custom pre-printed signs effectively convey your specific message and influence customer buying decisions.
Additionally, we offer a wide range of products, including shelf tags, shelf strips, wobblers, pop outs, floor graphics, window clings, and ceiling danglers.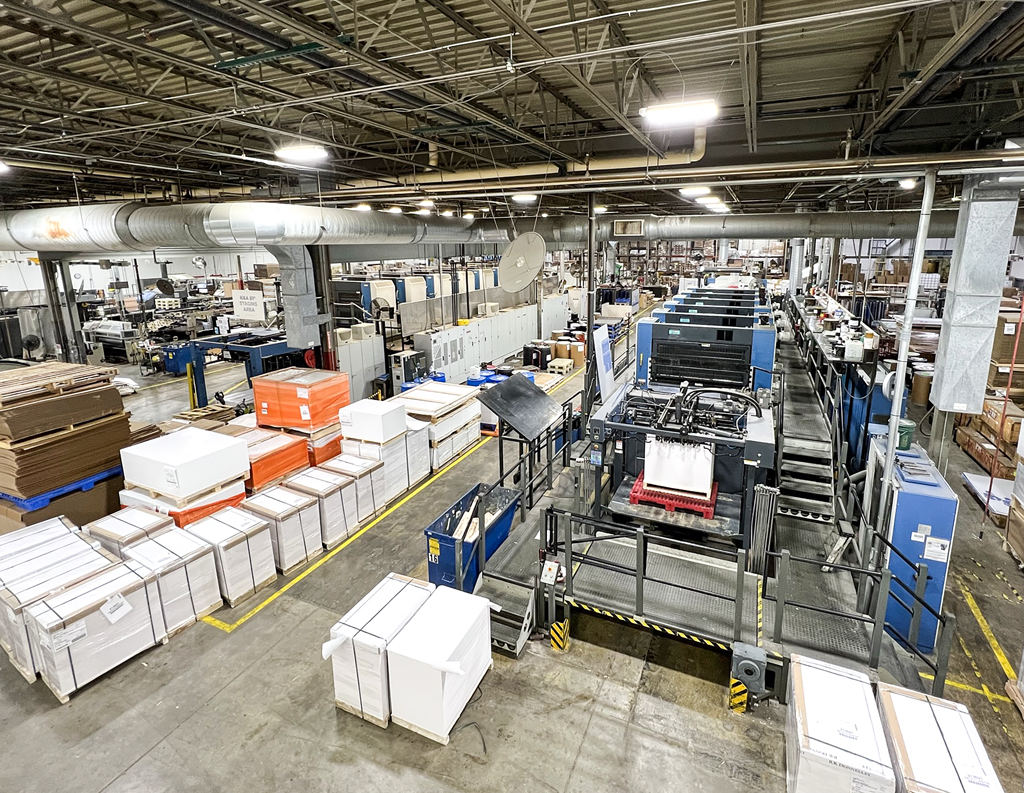 Manufacturing
Whether for a one-time marketing campaign or for ongoing brand maintenance, Meyers has the experience and tools to bring your vision to reality.
In order to achieve this, we have made major investments in state-of-the-art equipment. Specifically, we have acquired some of the world's largest and most versatile presses, capable of printing on virtually any substrate imaginable.
Furthermore, our manufacturing technology is at the forefront of the industry, encompassing digital, offset, and flexographic printing, as well as pre-engineered and custom 3D displays.
To complement our printing capabilities, we also offer advanced converting capabilities, including die cutting, finishing, laminating, slitting, and more.
Additionally, Meyers boasts exceptional Radio Frequency Identification (RFID) and Near Field Communications (NFC) technologies that excel even under the most demanding application requirements.
Large-format graphics
Prime labels
Promotions
Cards & Card packaging
Converting
RFID & NFC
Client Portal
We help clients manage their brands to ensure consistency, transparency, and accuracy with their overall retail marketing activities. To achieve this, we rely on SystemConnectTM, a simple and secure data platform. This platform includes custom workflows and can integrate third parties, which is particularly crucial when ordering is decentralized. Moreover, SystemConnect seamlessly manages clients' digital assets and product inventory.
And where the rubber meets the road—in stores—we offer store profiling. This comprehensive service encompasses various tasks, ranging from determining the specific marketing materials to be delivered to each store location, to visiting stores to check displays and restock merchandise. Additionally, we excel in the complex process of serialization, which involves assigning unique and traceable numbers to individual saleable units. This practice, a cornerstone of regulation in the pharmaceutical industry, is rapidly being adopted by other industries, such as food and computer parts manufacturing, to ensure traceability.
Custom workflows
Inventory management
Print on demand
Store profiling
Coupon program management
Inventory,
Warehousing & Kitting
For printing small quantities, Meyers' high-quality digital and litho print-on-demand services offer an economical solution.
For displays, our in-house engineers and fabricators have unrivaled expertise in gluing, shaping, screwing, attaching, and integrating complex mixed materials in sophisticated and creative ways. And whether a client has multiple kit components, or kits going to multiple stores, we make sure the right kits are delivered to the right locations, on time, every time.
To pack and ship our unique signage and displays, we produce our own boxes using our in-house box-making machine, which increases our speed to market and saves costs. And, of course, our storage, distribution, and fulfillment systems integrate seamlessly with yours.
Assembly and kitting
Packing and shipping
Warehousing