Leading Product Packaging Converter

Medium-sized businesses, like Meyers, have the unique ability to strike a perfect balance, being large enough to provide scale and small enough to genuinely care. As a leading packaging converter and product packaging manufacturer, Meyers is dedicated to being the preferred choice in the industry because our ultimate aim is to make the process seamless for our clients. We take pride in our team of dedicated account managers who ensure personalized attention and exceptional customer service for each and every one of our clients. Sustainability is a core value we uphold in today's climate, and we are unwavering in our commitment to delivering sustainable custom packaging solutions. From the selection of materials to our advanced litho packaging techniques and beyond, we are constantly seeking innovative ways to reduce our environmental impact while offering custom packaging solutions that our clients can be proud of. Trust Meyers for your retail product packaging needs and experience the perfect blend of expertise, care, and custom packaging solutions that set your brand apart.
Litho Packaging Manufacturer
If your brand is in search of the ultimate brand presence and a premium feel, litho packaging is the answer you've been looking for. As a trusted packaging converter and product packaging manufacturer, Meyers specializes in delivering custom packaging solutions that elevate your brand. Litho packaging offers unmatched print quality, whether it's applied to folding cartons or litho-laminated packages. What sets us apart is our world-renowned litho press, boasting an impressive size of 81 inches, making it the largest in the industry. This cutting-edge technology enables us to handle large-scale projects with ease, ensuring your retail product packaging stands out from the competition. Trust Meyers to be your partner in creating exceptional custom packaging solutions that enhance your brand's image and leave a lasting impression.
Custom Packaging Solutions
Enhancing your litho packaging to make it truly captivating on retail shelves involves various printing techniques such as digital finishing, embossing, and foil. Digital finishing employs a digital printer to create special effects like raised texture or spot varnish, resulting in precise and intricate designs that catch the eye.
On the other hand, embossing adds texture and dimension, providing a cool 3D appearance that entices people to pick up and touch the packaging.
Additionally, foil printing involves stamping a metallic foil onto the packaging, creating an eye-catching and standout effect. Even in small amounts, these finishes have a significant impact on the package design, and combining them can add depth, resulting in truly unique custom packaging. Let Meyers, a trusted packaging converter and product packaging manufacturer, assist you in creating custom packaging solutions that elevate your brand and products to new heights.
As a Meyers client, you'll also benefit from our design expertise. Whether you're seeking sustainability, cost-effective manufacturing, or optimal shelf presence, our in-house design studio is equipped with talented artisans ready to make your brand shine on retail shelves.
Contract Packaging Solutions
As a trusted packaging converter and product packaging manufacturer, we offer comprehensive solutions for your packaging needs. What sets us apart is our ability to handle packaging in-house, from manufacturing to packing your products. This one-stop-shop approach provides numerous benefits for your business. By streamlining the process, we help you reduce costs, increase efficiency, and improve quality control.
Our ultimate goal is to expedite the delivery of your products to the market and into the hands of consumers as quickly as possible. With our expertise and integrated capabilities, we ensure a seamless packaging experience that enables your business to thrive.
Product Packaging Manufacturer
When you choose us as your packaging converter and product packaging manufacturer, you benefit from the direct working relationship we offer, bypassing the need for a broker. This direct communication channel enables you to convey your specific needs and requirements without any intermediary, reducing the chances of misinterpretation or oversight.
Additionally, establishing a direct relationship with us brings significant value. We prioritize the establishment of strong partnerships with our customers, built on trust and mutual understanding. As a result, you can expect improved communication, faster response times, and a deeper comprehension of your business needs. Say goodbye to dealing with someone who has limited knowledge of your operations.
In addition to the enhanced communication and relationship, collaborating directly with a product packaging manufacturer yields cost-effectiveness. By eliminating the broker from the equation, you remove an additional layer of markup, leading to more competitive prices. This means that you can acquire the custom packaging solutions you require at a lower cost without compromising on quality or service. Trust us to be your direct partner in fulfilling all your retail product packaging needs.
Additional Packaging Solutions
Meyers is here to create a better future for people, products, and our planet. Now, more than ever consumers demand packaging that is sustainable. In a 2021 First Insight's survey, 86% of millennials and 81% of Gen Z'ers are willing to spend at least 10% more for sustainable products. Packaging falls into that category. We believe you don't have to choose between beautiful or sustainable packaging. We create custom packaging solutions that take both aesthetics and sustainability into account, so you won't have to decide between them.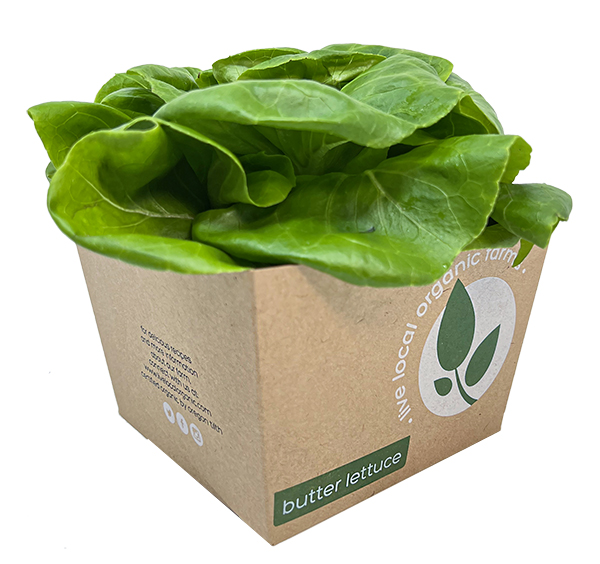 Folding cartons are the most common form of paper product packaging used today for a huge range of products. And bonus— as a product packaging manufacturer they are a specialty of Meyers! Another great thing about folding cartons is that they offer a sustainable alternative to flexible packaging. Flexible packaging, such as pouches, is not as easily recyclable and can contribute to further waste. Folding cartons, on the other hand, are made from paperboard which is a renewable and recyclable material.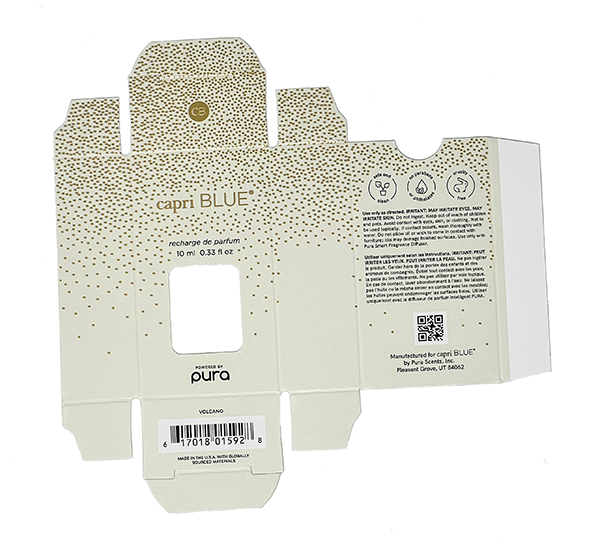 Influencers can have a big impact on your customers' purchasing decisions. Creating influencer boxes for your brand allows you to reach a new audience and build confidence in your products. We've created influencer packaging for leading brands such as Clairol, Fiber One, SPAM, Starbucks, Tazo Tea, Gearbox, and Sodexo. We know what works and what doesn't, and we're here to help you create the perfect custom packaging solutions for your influencer kits.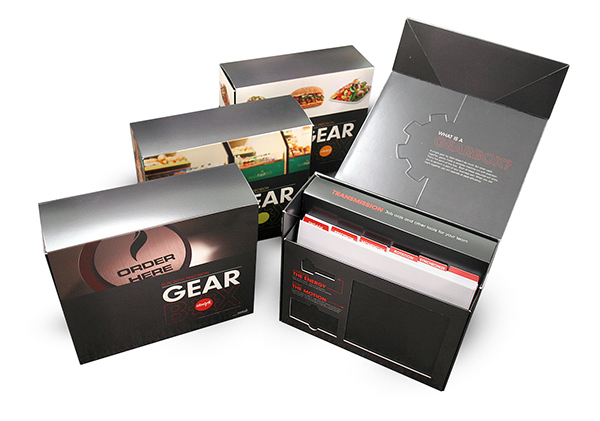 Learn about the effectiveness of sustainable packaging for ecommerce in elevating your brand and driving environmental responsibility in this infographic!
PCR plastic is adopted across various sectors, transforming packaging practices while promoting sustainability. Explore its applications here.
Sustainable cosmetics packaging can enhance your brand image while contributing to a healthier planet. Learn how to make your cosmetics packaging eco-friendly here!