Why choose Meyers for your conductive ink printing?
HIGH VOLUME MANUFACTURING
Scale your business by using our highly cost-effective roll-to-roll process to manufacture your printed electronics parts.
COLLABORATION
We will work with you to design effective solutions and develop a scalable process with a keen eye toward speed to market. 
EXPERIENCE
The world's foremost technical, medical, and aerospace companies trust us with their conductive ink screen and flexographic printing.
Meyers' Function47
Conductive Ink Printing
Ready to explore the endless potential of printing with conductive ink? Click below to visit our website dedicated to Meyers' conductive ink division, Function47. Discover how our team of experts can collaborate with you to bring your ideas to reality.
About Our Roll-to-Roll Printed Electronics Expertise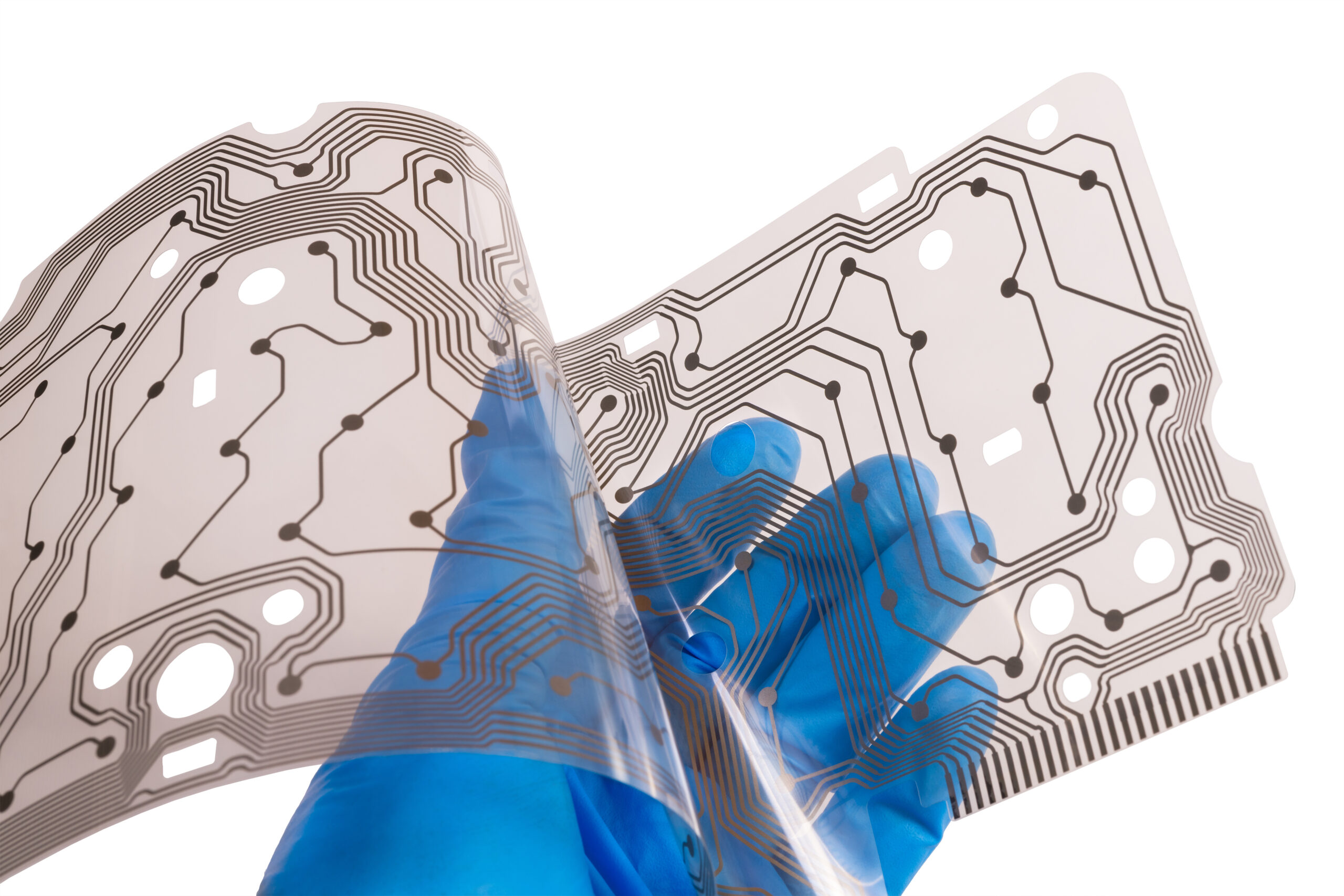 Engineering

Engineering a custom manufacturing process specifically tailored to your products and your requirements is not easy. That's why leading aerospace, medical device, and electronics brands work with Meyers. We're not just any conductive ink printer. Our in-house engineering team will help you evaluate your production methods to ensure you can meet your specifications at scale. Our team's expertise extends to general, electrical, and mechanical engineering, so we can appreciate all facets of your requirements and understand your application. We focus on the custom solutions necessary to deliver the most bold and innovative products. If you are looking for a component that does not exist on the open market and you need it made at scale, we are the partner for you.
From POC to Production

Creating a successful proof of concept (POC) is a huge step in the product development cycle. We're here to make sure you're even more successful while scaling up the production of your printed electronic components. We've walked this path with some of the most well-known technology companies on the planet and we're excited to continue helping new companies transition from POCs to high-volume production.
Most printed electronics are made with conductive inks leverage etching and flatbed screen printing for a POC and continue using those techniques in low-volume production. As production ramps up, companies typically find that etching and flatbed screen printing have major limitations at higher volumes. Instead, you need a roll-to-roll printed electronics manufacturing partner to continue growing your operations. Because of its throughput capacity, roll-to-roll is optimal for producing high volumes cost-effectively. Our roll-to-roll processes include highly accurate, tight tolerance converting, and die-cutting.
The engineering team and manufacturing facility are conveniently located in Minneapolis, bringing the many benefits of working with domestic suppliers. And, since we offer both screen and flexographic roll-to-roll conductive ink printing services, we can help you understand the best path forward, build that process, and execute that manufacturing process, all under one roof.
Client Testimonials
"You guys are one of our foremost suppliers."
Leading Aerospace Company
"We bring these opportunities to Meyers because of the trust they've built over years of working together."
Leading Medical Products Company
Learn about the effectiveness of sustainable packaging for ecommerce in elevating your brand and driving environmental responsibility in this infographic!
PCR plastic is adopted across various sectors, transforming packaging practices while promoting sustainability. Explore its applications here.
Sustainable cosmetics packaging can enhance your brand image while contributing to a healthier planet. Learn how to make your cosmetics packaging eco-friendly here!