FREE DOWNLOAD
UHF RFID Labels
A beginner's guide for CPG brands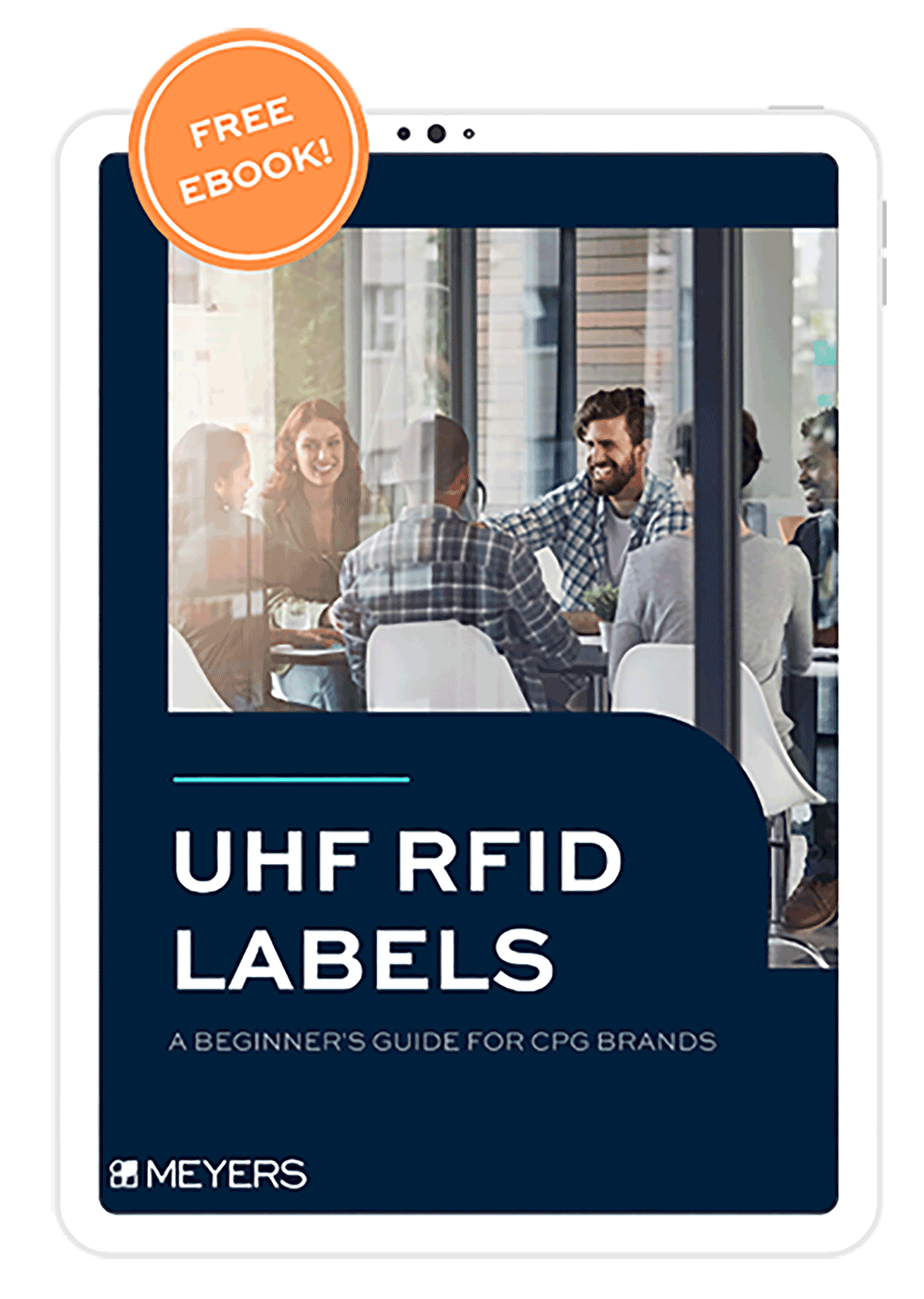 Explore the Future of CPG Success with This RFID Label eBook
Dive into the world of RFID labels through our comprehensive eBook, meticulously crafted for CPG brands like yours. At Meyers, we recognize the significance of staying ahead in the industry. This RFID Label guide is specifically curated for beginners, providing a reliable compass to navigate the intricate world of RFID with confidence and expertise.
A Guide for Seamless Integration

Explore the remarkable advantages that RFID provides for your CPG brand. Not only does this eBook delve into the prevalent RFID regulations impacting various consumer packaged goods, but it also highlights the benefits, such as enhanced visibility and error reduction. Delve further into the practical aspects of product tagging using RFID labels, and gain step-by-step guidance on how Meyers can assist in effectively tagging your products. This will not only ensure pinpoint accuracy but also contribute to streamlining operations.
What's Inside?
Explore the fundamentals of RFID labels and gain insights into selecting the optimal one for your brand.
Discover the process of smoothly integrating RFID labels into your current operations.
Explore the future landscape of UHF RFID in consumer-packaged goods with insights and predictions.
Your Ultimate RFID Label Guide: The Future of CPGs

Within this eBook, you will gain valuable insights into the latest RFID developments and trends, ultimately positioning your brand as a leader in this dynamic landscape. Are you prepared to elevate your CPG brand using the transformative power of RFID? Take the first step by downloading our RFID Label eBook today, and embark on a journey towards enhanced efficiency, pinpoint accuracy, and industry leadership!